After a young Bay Area woman was killed on the job, her young son was denied worker's compensation death benefits. And the reason is causing outrage. More HERE
H/T to Christina Springer at Christina Springer blog for her coverage of the unfortunate story about the victim of a Color Aroused (racist) Hate Crime and how death benefits were denied by Dollar Tree.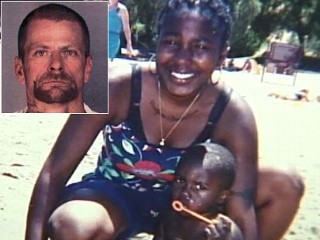 This story has been followed by ABC News who reports, It was Taneka Talley's greatest wish to see her son head off to college. It was why she took extra shifts at work and set her sights on promotions.
But she was stabbed to death in the Fairfield, Calif., Dollar Tree where she worked in March 2006, by a white man who reportedly attacked her simply because she was black.
Now, Talley's mother is fighting to get her daughter's workers compensation death benefits, which, according to the family's lawyer, have been denied because the killer's targeting her as a black person established a "personal connection" that the company says releases them from having to pay.
"For them to deny her, it's just outrage," Carol Frazier, Talley's mother, told ABCNews.com. "She worked hard for them at their store so her son could have the best."
California law states an employer must pay death benefits if the employee was killed on the job and if the death was a result of the person's employment, said Moira Stagliano of Boxer & Gerson in Oakland, Calif., who is Frazier's attorney.
But the law also allows benefits to be denied if the death stemmed from a personal connection between the victim and the attacker, such as a husband who kills his wife on company grounds.
According to Stagliano, the benefits were denied on the basis that the suspect in Talley's slaying, 45-year-old Tommy Thompson, allegedly made the relationship with Talley personal by choosing to attack her specifically based on the color of her skin.
Thompson and Talley had no previous known interaction with each other.
Dollar Tree did not respond to repeated messages seeking comment. Specialty Risk Services, which is owned by The Hartford Financial Services Group, did not comment on the specific case in a statement issued to ABCNews.com, only saying that the company was Dollar Tree's claim administrator.
In a letter to Stagliano dated Sept. 12, the law firm Gray & Prouty wrote that Talley's stabbing was "purely racially motivated. As such, it is our belief that our denial in this matter is proper."
However, when contacted for comment, a spokesman for Gray & Prouty declined to comment on the case or say whether the firm's client was Dollar Tree, SRS or both.
'Miscarriage of Justice'
The basis for the denial was "ridiculous," said Edgar Romano, president of the Washington, D.C.-based Workers Injury Law and Advocacy Group. "It's a completely implausible reason to deny benefits."
AAPP: As Chris Lawson and Christinia Springer and so many others have noted, Taneka Talley was working at Dollar Tree in Fairfield California when a man - who had decided to murder the first black person he saw - walked in and killed her. This is appalling, but the company's response almost seems worse.
What you can do: Send email to Dollar Tree CEO bsasser@dollartree.com also write about it on your blog. I know it will be hard in this economy but It's time to boycott Dollar Tree.
What ever happened to the NAACP? Are they involved? What do you think about this case?
Cross posted on African American Political Pundit.com